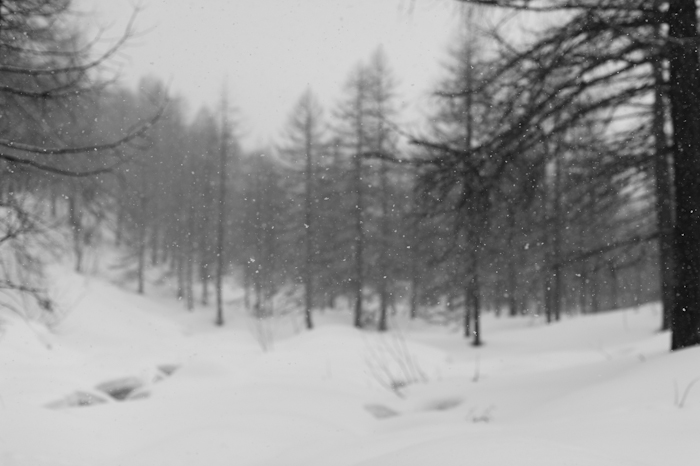 The snow and its magnificent silence. There's no other that could be worth the name of silence, beyond that of the snow on the roof and on the ground.

Erri De Luca
Walking in solitude, in the larch wood, caressed by the light touch of snow, embracing her silence. The sound of my footsteps is muffled, as every other noise around me. Everything is quiet, even my thoughts, as if overwhelmed by such perfection.
I enjoy the moment, the fleeting relief.
Thoughts will come back, whirling around, unrelenting, painful, untruthful. But who cares, for an instant, just one, everything falls silent.
Questo post è disponibile anche in: Italian