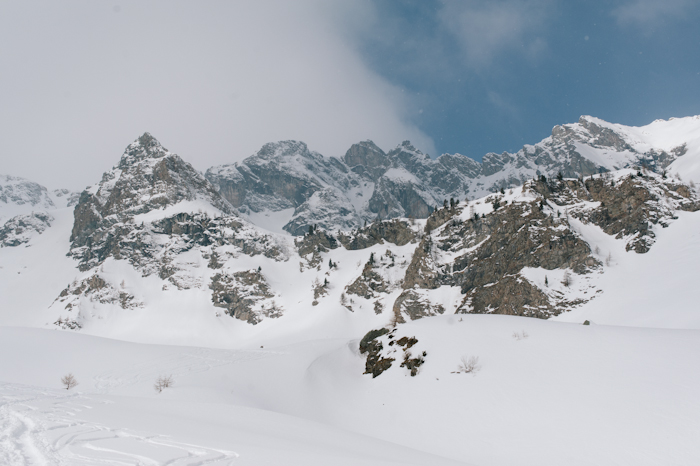 Sometimes I face life as if I had to apologize. It is an image that I read years ago, I can't remember in which novel or story: immediately annoyed, I then made it my own. What irritates us, after all, is nothing but a reflection of what we are, of an aspect of us that we may not want to see and that we would like to change. Over time these words have often come back to my mind and they still peep out sometimes.
I have a fearful nature, it is useless to deny it. New things scare me a bit, I have to get used to it calmly, I want to be able to observe them from afar, smell them and then, perhaps, accept them. But life never gives you the time to do it, and you have to jump into the void, even if it's a tiny jump.
Trying new experiences that you never thought of living is a good way to shake off insecurity. No need for big feats, just follow your passions, do what you like best and makes you feel good.
All this preamble to say that if exactly a year ago someone had told me that I would sleep in a tent, in the mountains, in the snow, I would have burst out laughing and I would have answered: "Me? This is ridiculous!"  But the idea would have stayed in my mind, because after all it's something that has always attracted me.
"So why not doing it?"
Faced with such a question, there is no excuse, all possible alibis collapse miserably. So I went to sleep in a tent, in the mountains, in the snow and it was a unique and beautiful experience.
The scenery was that of the Orsiera Rocciavrè Natural Park, at the Toesca Refuge in Pian del Roc. A wonderful little corner a few miles from home, because sometimes it is not necessary to go too far or chase the highest peaks to find beauty. The two days spent there offered me beautiful views, extraordinary lights, superhuman silences, and depthless calm*.
Two moments moved me the most. The first was getting out of the tent just after waking up and observing the slight passage of  clouds caressing the peaks, in the silence of nature, embraced by the whiteness of the snow. The second was during the ascent to the Colle del Sabbione, with nature showing off its charm and enchantment: fog and light joyfully played together, slipping on the sinuous curves designed by the soft mantle of the snow, creating a magical landscape, suspended in time, in another reality. Pure happiness filling my eyes.
A special thank you goes to Gabriele of Duma c'anduma, to Marco, the manager of the refuge, to Valeria, Stefania, Giovanna, Andrea and Maura, my companions of adventure and laughs.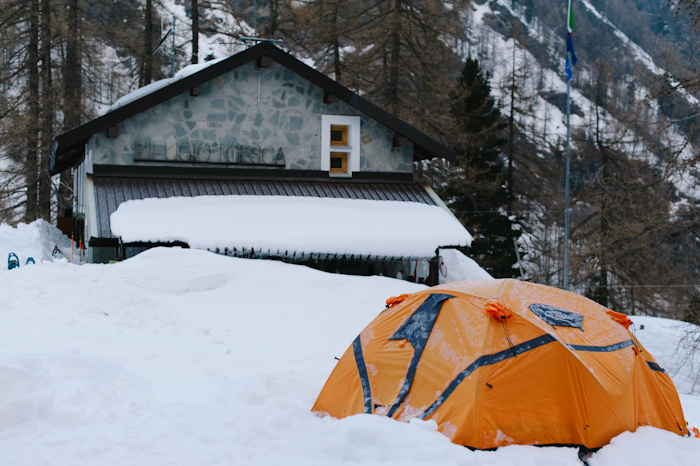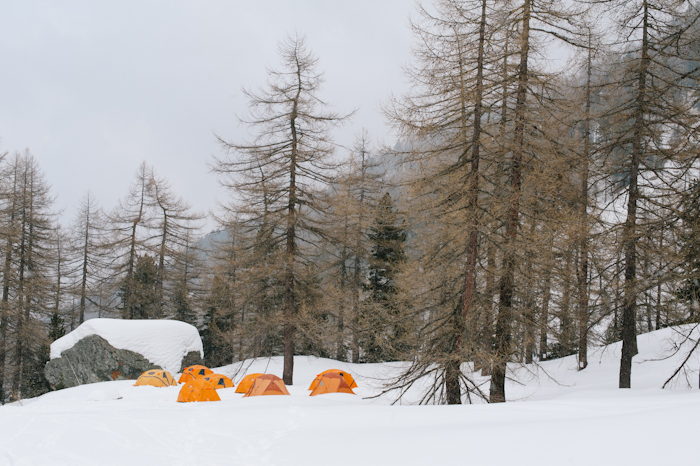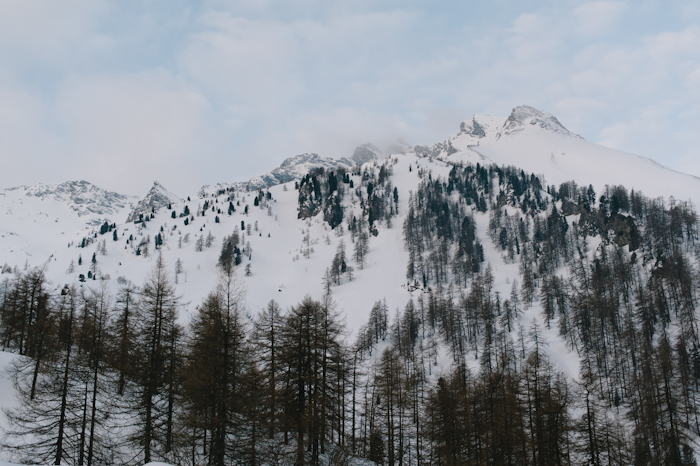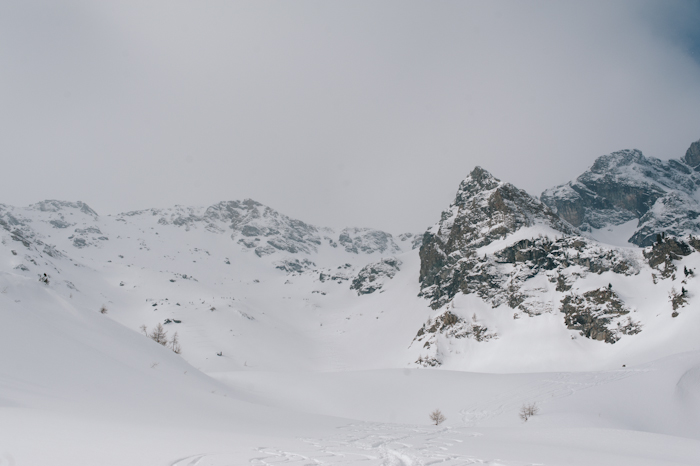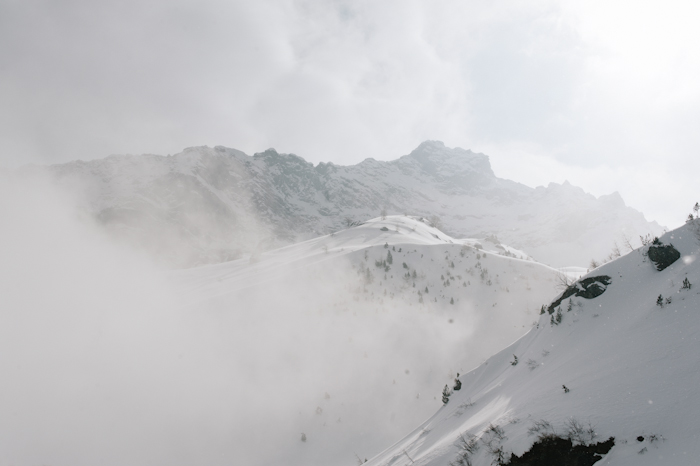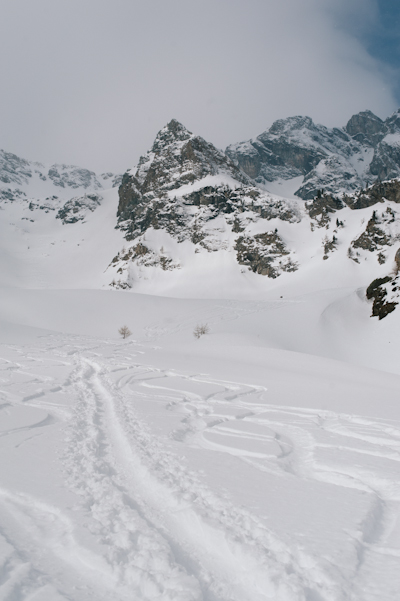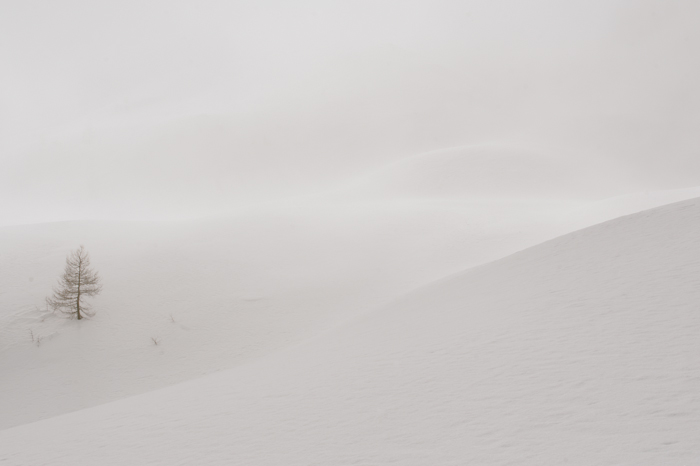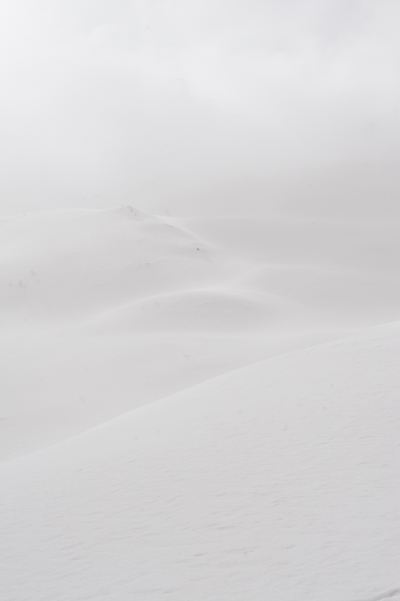 {*L'Infinito, a poem by Giacomo Leopardi}
Questo post è disponibile anche in: Italian