A few days ago, I was nominated in a kind of game, one of those chains on Facebook that you often see in your feed. I don't normally like this kind of things, and yes, I always hope to never be chosen!
This time it's about photography, and I accept the challenge, but without nominating anybody. I play for the pure pleasure of pausing for a moment and choose 5 black and white pictures. I don't know if the ones I've chosen are the most beautiful or the most "artistic" ones, but each represents an instant, a place, and a feeling that are dear to me.
So here's my selection, hope you'll enjoy it.
1/5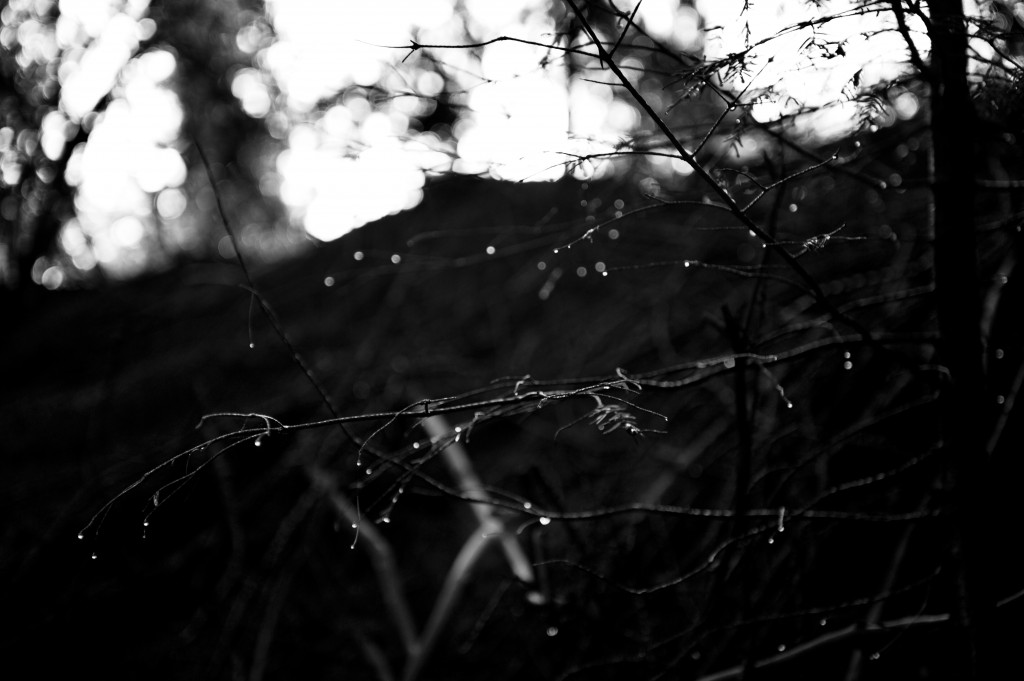 Every story has a beginning: nature, her rhythms and her ever changing being. The simplicity of a bare branch and some raindrops on an autumn day. Beauty is everywhere, in breathtaking landscapes as in small things. (more…)