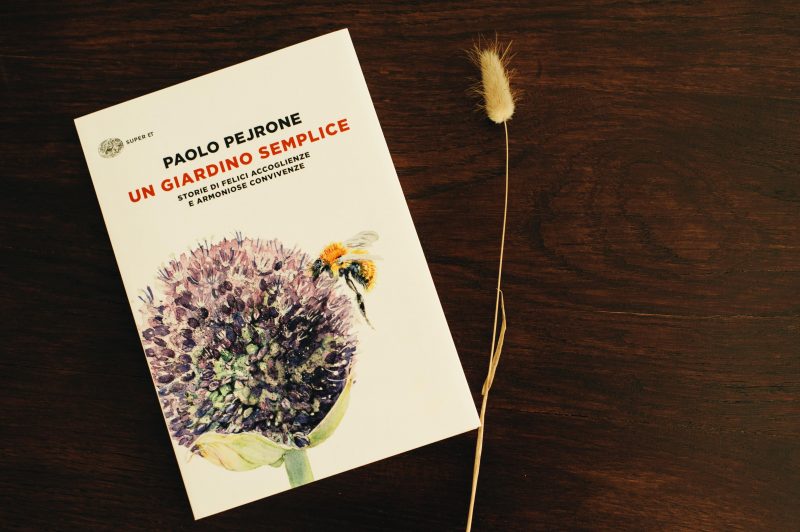 Living in an age of images, where photography (and appearance), color and shape, have taken over and dominate, other characteristics, more difficult to communicate, have been lost and neglected. As fragrances, for example.*
Life can be ironic sometimes: in the middle of winter, when days are shorter, the weather is cold and grey, and nature is quietly sleeping, I happened to read some books about gardens and gardening. Among them all, the one that has carved out a special place in my soul is Un giardino semplice (A Simple Garden),  written by Paolo Pejrone, an Italian architect specialised in gardening and landscape design.
It's apparently a simple book. The author uses with a friendly tone and a flowing and pleasant writing, and talks to us about gardens, how they change during the different seasons, their rythms, and the necessary cares. It is very easy to be decieved by this simplicity: we read about flowers, plants, trees, vegetables, gardens, and in the meantime we read about life, not only nature's, by ours as well. In an age where impossible and hectic rhythms predominate, and we must produce, run, accelerate, and eccess is the rule, these pages bring us back to the right rhythm, to memories and experiences that mostly belong to our past.
It's a profound thought about what life really is, and how much we need to take care of it with perseverance, tenacity, love, and, why not, with a pinch of crazyness, just like we do for our gardens. A happy garden (and a happy life as well) follows nature's rhythms and slowness, and the good gardener is the one who can support and ease this vital need.
Reading this book means taking a stroll through colours, scents, and flavours that thriving and luxurious gardens offer us. We rediscover the joy of slowness, patience, and attention; we go back to the essence of all things, and leave all the surplus behind. We find again the wisdom and knowledge of old times, long forgotten and replaced by fleeting trends in a world that's becoming increasingly globalised and homogenised.
We don't have to be afraid of seeding: it's one of the most agreable and maybe "generous" practices of gardening, full of hope and poetry.*
*Translations mine. Unfortunately there is no English translation of this book yet.
Questo post è disponibile anche in: Italian